Work experience
Far from being lazy, teenagers have very full schedules. In addition to school, homework, and extracurricular activities, many teens want or need to work, for a number of different reasons, including to buy clothes and pay for outings and activities, to develop their sense of responsibility, and to gain more independence and work experience.
Under the right circumstances, working while in school is associated with several benefits, such as:
improved organizational skills;
better self-awareness and insight into their professional interests;
improved self-esteem;
acquisition of new knowledge and skills;
enhanced sense of self-worth and recognition.
Conversely, the lack of balance between work and school can have negative consequences, as can an unsuitable workplace. Negative effects usually arise once the teen starts working more than 15 hours per week. The more hours per week a teenager spends working, the higher their risk of dropping out of school. Mental health problems such as anxiety and depression are also possible negative effects. A working teen may also:
lack time and energy for their schoolwork;
feel less motivated about school;
experience repeated failures, which can affect their self-esteem;
experience conflicts that are difficult for a person of their age to manage (hostility or abuse of power coming from a superior, co-workers, or customers);
be asked to perform difficult, stressful, or dangerous tasks that are beyond their abilities and stage of development.
Having a job can be a very positive experience for high school students, but it is important to make sure the workplace is healthy, and their tasks are appropriate. However, having a job is not essential to a teenager's development. It is entirely possible to get the same benefits from other types of activities (community involvement, sports, recreational activities, volunteering, etc.). The main priorities should always be the teen's health, well-being, and academic success.
•

54 % of teens work during the school year,

and more girls than boys work.
•

44 % of grade 7 students

work during the school year, with this proportion rising to

65 % in grade 11

.
•

Most teens (76 %)

work less than

11 hours per week

.
• However,

12 % of teens

work

16 hours or more per week,

with boys being more represented in this category.
Want to learn more?
Check out our information sheets for more statistics, key facts, and solutions for families, schools, and communities.
Talk about the importance of education and earning a degree;
Ask about your teen's tasks, co-workers, and work environment.
Set rules with your teen about how many hours per week they are allowed to work;
Do not hesitate to step in if you think their job is negatively affecting their personal development or schooling.
Help your teen with their job search (applying for their social insurance number, writing their CV, practicing for interviews), but also with their integration into the job market;
Find out about labour laws, and the rights and obligations of employees and employers;
Support your teen in standing up for their rights;
Listen to your teen and watch for signs of fatigue or anxiety related to their job.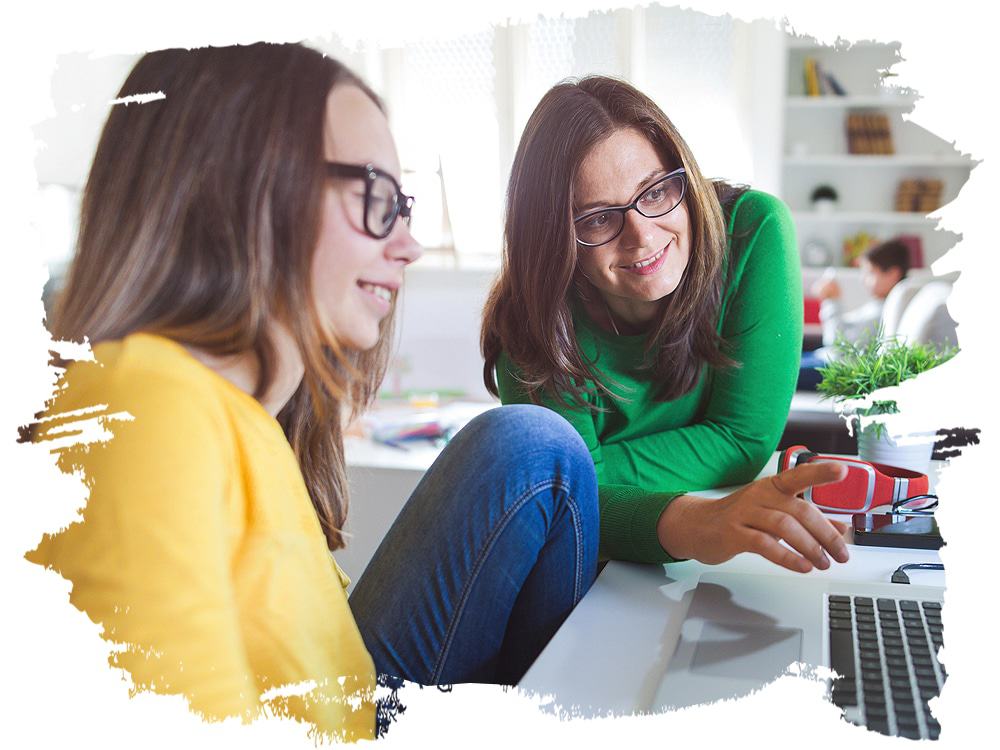 Work plays an important role in a teenager's life, especially toward the end of high school;
While there are several benefits associated with having a job, working long hours can also have negative effects on a teen's health and motivation to stay in school;
Even though working can be a highly rewarding experience for a teenager, they need to make school their top priority.
Resources and practical tools
Do you have concerns about your teen's development or behaviour? Do not hesitate to reach out to a support worker or a healthcare and social services professional:
Last updated: February 2020