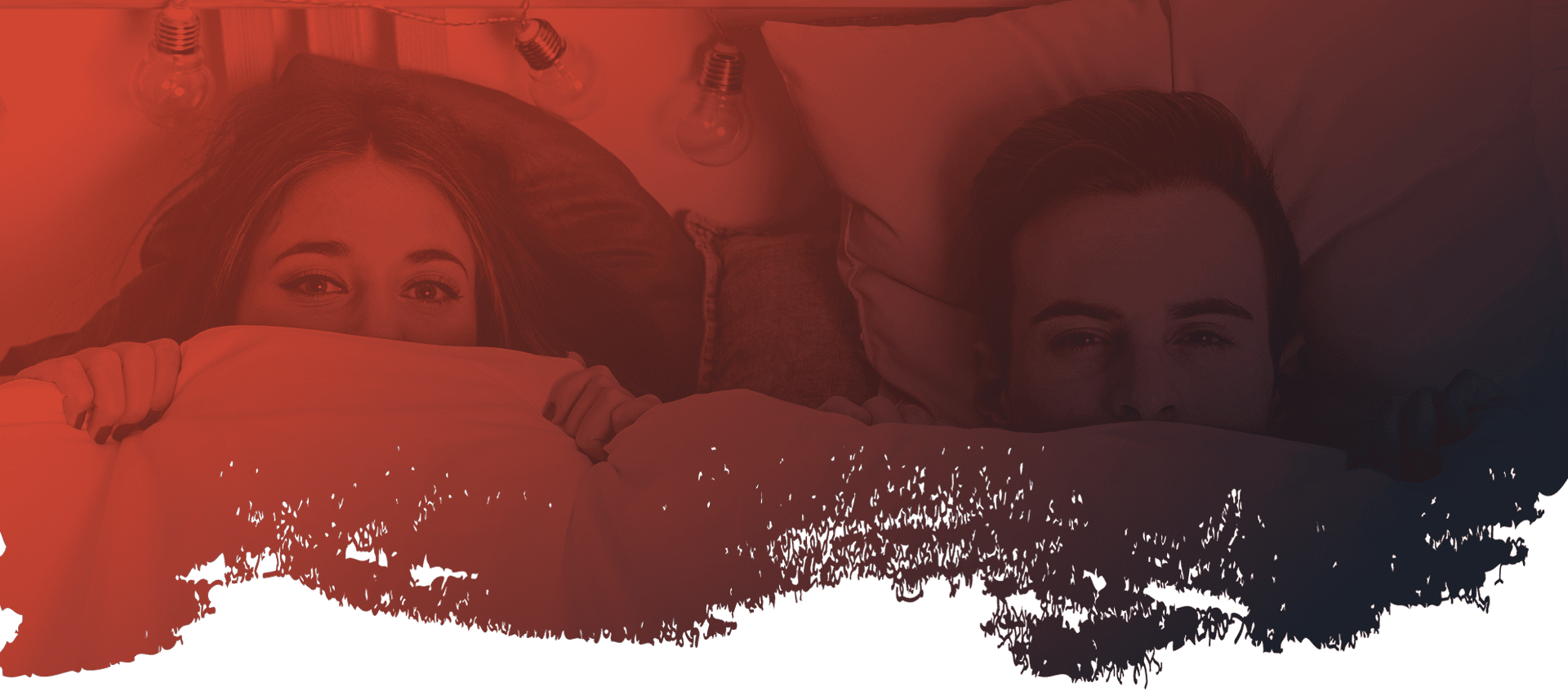 Romantic and sexual awakening
Puberty brings with it not only physical changes and changes in your teenager's mood, but also opens up a new world of physical sensations, emotions, thoughts and behaviours, as well as ways of being in relationship with others. One of these new experiences is the awakening of romantic and sexual desire. This awakening develops gradually throughout adolescence and even beyond. Each teen will go through this period at their own pace. And for some, this interest is never awakened.
More specifically, romantic awakening can appear in the form of wanting to please and seduce and taking care of their appearance. During romantic awakening, teens may experience contradictory emotions such as wanting greater intimacy with another person while at the same time feeling very shy and unsure about actually doing so. It is at this stage of life that teens also experience their first romantic fantasies, and possibly their first romantic relationships. There's no love like the first!
Sexual awakening refers to a growing curiosity and interest in sexuality. This awakening is also a time when teens have their first erotic fantasies and first experiences with sexual desire. Teens also have new physical experiences (sexual excitement, erection associated with a thought, ejaculation and vaginal lubrication) and new behaviours (masturbation and first intimate contact with a partner).
Through their initial romantic or sexual experiences, teens learn to seduce and to develop a consensual intimate relationship with someone special. This involves communicating, expressing their needs, being attentive to the needs of the other and maintaining a trusting relationship that is equal, reciprocal and respectful. Developing healthy intimate relationships is quite a learning curve!
It goes without saying that all this will bring up questions about sexuality and situations that can at times be difficult to answer and that often come up when least expected! Rest assured, teens often know more than we think about sexuality. However, their sources of information or influence are not always reliable or appropriate and may involve several myths and prejudices that need to be deconstructed. It is important to reassure them and steer them towards good references. Let's take a look at how you, as a parent, can guide them.
According to the statistical picture for calls to the help-line Tel-jeunes for the year 2021-2022, after mental health,

romantic relationships and sexuality are the topics most often mentioned by youth

. In fact, one call in four is about these topics. Source: Fondation Tel-Jeunes.Rapport d'impact 2021-2022 CI-TJ.pdf (fondationteljeunes.org)
The average age for the first consensual sexual relationship (oral, vaginal or anal) with a partner has remained steady for decades, at

approximately age 16 to 17

according to various surveys. However, teens can experience other types of intimate experiences. Sources: EQSJS 2016-2017; Enquête Pixel 2013-2014
Communicate openly and positively with your teen about sexuality. If you do not feel comfortable doing this, make sure your teen can talk about sexuality without any taboos with someone else they trust.
Take advantage of sexual education facilitation at school to continue the conversation at home.
Watch movies or series that are love stories as a way to start conversations about this topic with your teen.
Talk with your teen about what he or she is going through and what is happening within their circle of friends.
Start a discussion with your teen about how love and romantic relationships are perceived.
Talk about healthy and equal relationships, the difference between friendship and love and the importance of respect and consent.
Establish clear and fair rules at home about inviting romantic partners over.
Respect your teen's privacy and encourage every family member to do the same.
Strengthen their self-esteem and their body image by reassuring them about their personal worth. And remind them that this is not linked to their appearance.
Reassure your teen that the new feelings and sensations they are experiencing are entirely normal.
Acknowledge the significance and intensity of their first feelings of love and their first experiences. Although your teen's romantic relationship may seem ordinary to you, it may be very significant for your teen! He or she will remember it for a long time.
If your teen is going through their first heart-break, don't dismiss their feelings and emotions. Be present for your teen, let them talk and support them.
Don't ridicule your teen about their desire for intimacy.
Welcome any questions your teen may have and answer them simply and honestly.
Respect the trust your teen has in you when he or she talks about romantic feelings or about their sexuality.
Give them educational books and other reliable resources on sexuality.
Make sure your teen has places and times to enjoy a little privacy.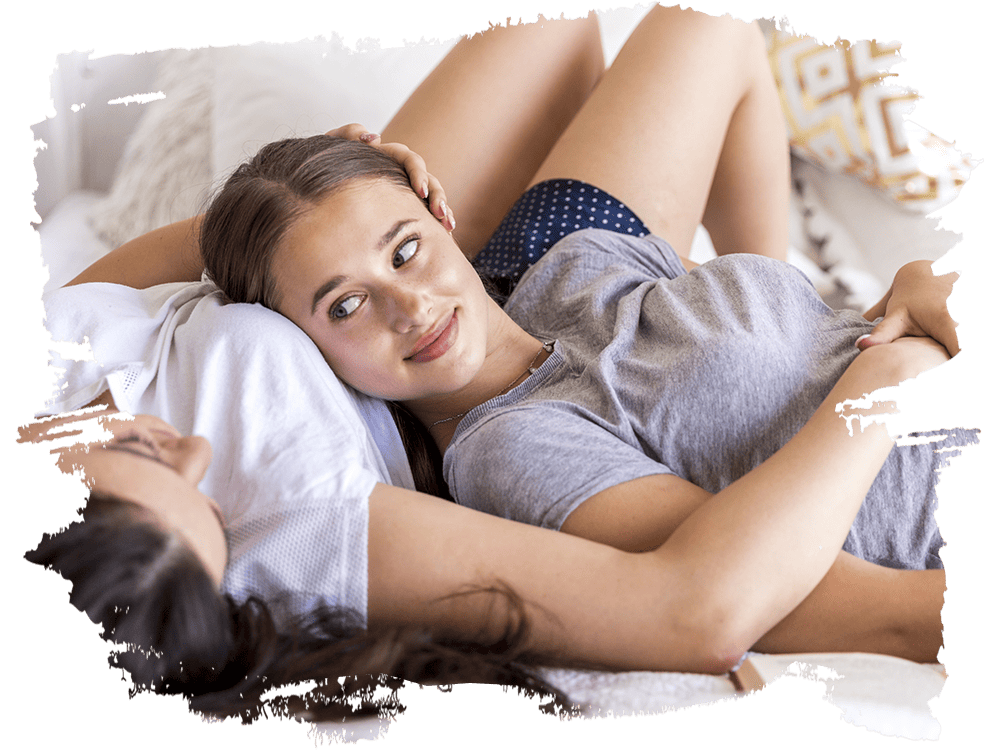 Start a conversation about love and sexuality with your teen. Give your teen access to reliable information resources on sexuality, for example, by posting certain websites (Tel-jeunes, Sex & U) in your favourites, by giving him or her books on sexuality or by encouraging them to attend workshops on sexuality at the youth centre.
Even though romantic and sexual awakening brings a lot of changes and questions, it is a positive phase in your teen's development. Reassure your teen in your conversations and offer them your support with whatever they are going through.
Resources and practical tools
Do you have concerns about your teen's development or behaviour? Do not hesitate to reach out to a support worker or a healthcare professional:
Latest updates: september 2023