Family meals are often the best time to discuss and share our experiences.
In the short videos below, you can meet the Pépin family during dinner, when every meal becomes an opportunity to have sometimes serious and often humorous discussions about topics that many families with teens are experiencing.
Watch the videos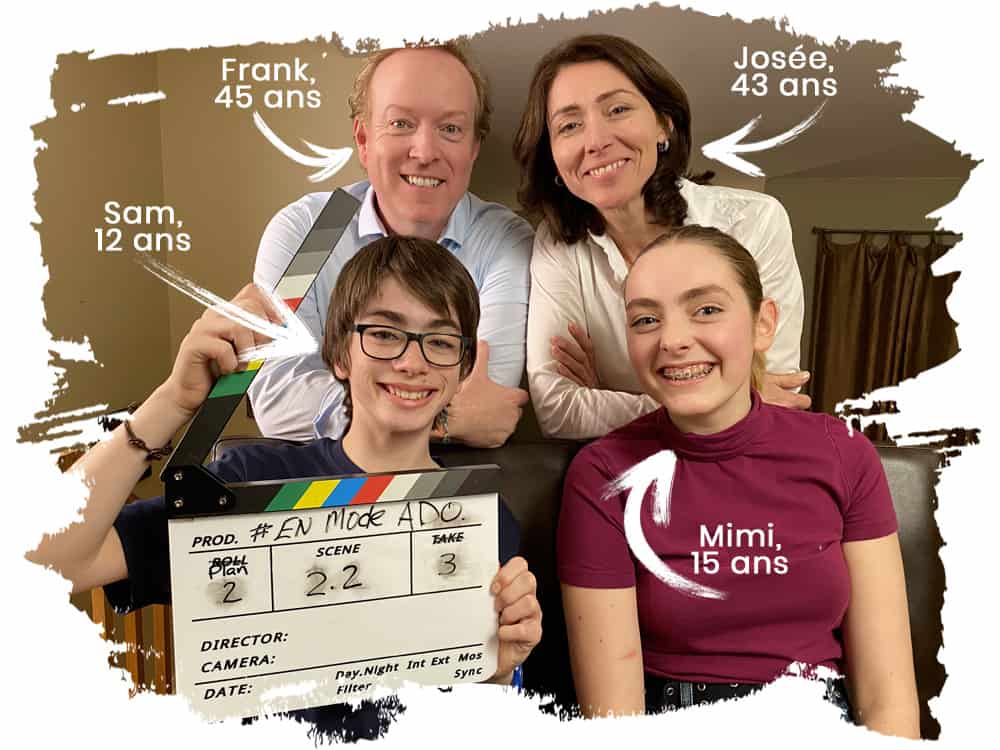 New school, new challenge
Theme: Friends – Sam is worried about starting his new school. His family does everything they can to help him.
Theme: Screen time – At the Pépin's, screens aren't allowed at the table. Mom makes sure this rule is respected even when her teens criticize her.
Theme: Mental health – Sam is discouraged because he got a bad grade on his last math test. His mom tries to find solutions with him.
Theme: Friends – Sam and Mimi talk to their dad about one of their rapper friends who performed at school. Their dad shares his prejudices toward their friend…
Theme: Screen time – Mimi spent most of the night on Netflix. Her lack of sleep catches up to her at dinner…
Theme: Mental health – Mimi has agreed to do a special project with her mom, but with basketball practice, homework and exam time coming up, she is having trouble managing her stress.